Local SEO is an essential strategy for businesses aiming to boost their profits and attract customers within their immediate vicinity. By optimizing online visibility and targeting local search queries local SEO enables businesses to effectively reach their target audience resulting in increased foot traffic online engagement and ultimately higher profits.
People Also Search For | How Local SEO Increases Profits
Local SEO is a subset of SEO that focuses on optimizing a website for local search results. This includes optimizing for relevant keywords building citations and creating content that is relevant to local users.
What is Local SEO?
Local SEO is the practice of optimizing a website to increase its visibility in local search results. This includes optimizing for relevant keywords building citations and creating content that is relevant to local users.
Why is Local SEO Important?
Local SEO is important because it helps you reach potential customers who are looking for your products or services near them. According to Google, 46% of all searches have a local intent and 88% of consumers who do a local search on their smartphone visit or call a store within a day. By optimizing your website and online presence for local SEO you can increase your visibility traffic and conversions from these highly motivated and relevant users.
How Can Local SEO Increase Profits?
Local SEO can increase profits by helping you attract more customers who are ready to buy from you. Local SEO can also help you build trust and loyalty with your existing customers as they can easily find your information reviews ratings and offers online. Local SEO can also help you stand out from your competitors as you can showcase your unique selling points and value proposition in your local area. By investing in local SEO you can improve your online reputation customer satisfaction and bottom line.
Optimizing Your Website for Local SEO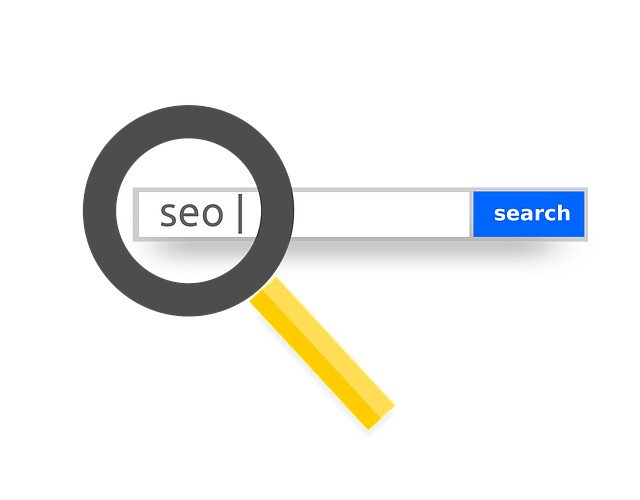 If you want to rank higher in your local area you need to optimize your website for local SEO. Local SEO is the process of making your website more relevant and visible for local searches. Here are some tips to help you optimize your website for local SEO.
Claiming your Google My Business Listing
Google My Business is a free tool that lets you manage how your business appears on Google Search and Maps. You can create or claim your listing and add your business information photos reviews and more. Claiming your Google My Business listing can help you boost your local authority attract more customers and show up in the local pack.
Optimizing your Website for Local Keywords
Local keywords are the words and phrases that people use to search for local products or services. For example, if you are a plumber in Seattle you might want to target keywords like plumber Seattle Seattle plumbing or emergency, near me. To optimize your website for local keywords you need to do keyword research use the keywords in your title tags, meta descriptions, headings, content, and URLs, and add location-specific pages to your website.
Building Local Backlinks
Backlinks are links from other websites that point to your website. They are one of the most important ranking factors for SEO as they signal to Google that your website is trustworthy and authoritative. Building local backlinks means getting links from other local websites such as local directories blogs news sites or social media. To build local backlinks you need to create valuable content that other websites would want to link to reach out to relevant local websites and ask for a link or participate in local events or communities and get featured on their websites.
Promoting Your Business Locally
If you want to grow your business in your area you need to reach out to your local audience and show them what you have to offer. Here are some tips on how to promote your business locally.
Creating a Local Content Marketing Strategy
Content marketing is a way of creating and sharing valuable content that attracts and engages your target customers. You can use content marketing to showcase your expertise educate your audience and build trust and loyalty. To create a local content marketing strategy you need to:
Identify your local audience and their needs interests and pain points.
Research the keywords and topics that they are searching for online.
Create relevant and useful content that answers their questions and solves their problems.
Optimize your content for local SEO by using geo-specific keyword tags and meta descriptions.
Distribute your content on your website blog social media email and other channels that your audience uses.
Measure and analyze the results of your content marketing efforts and adjust accordingly.
Participating in Local Events
Another way to promote your business locally is to participate in local events that are related to your industry or niche. You can:
Sponsor or host an event that showcases your products or services or provides value to your audience.
Attend or speak at an event that allows you to network with potential customers partners or influencers.
Exhibit or sell your products or services at an event that attracts your target market.
Promote your event participation on your website, social media, email, and other channels before, during, and after the event.
Follow up with the leads and contacts that you generated from the event and nurture them into customers.
Networking with Other Local Businesses
Networking with other local businesses can help you increase your visibility credibility and referrals in your area. You can:
Join or create a local business association or group that connects you with other entrepreneurs and professionals in your industry or niche.
Attend or host networking events or meetings that allow you to exchange ideas, insights, and opportunities with other local business owners.
Collaborate or partner with other local businesses that complement your products or services or share your target audience.
Refer or recommend other local businesses to your customers and ask them to do the same for you.
Showcase or feature other local businesses on your website, blog, social media, email, or other channels and ask them to reciprocate.
Measuring Your Local SEO Results
If you want to know how well your local SEO strategy is working you need to track and measure some key metrics. Here are three ways to do that:
Tracking your Website Traffic
One of the most important indicators of your local SEO performance is the amount of traffic your website receives from local searches. You can use tools like Google Analytics to see how many visitors come to your site from different locations devices and sources. You can also see how they behave on your site such as how long they stay what pages they visit and what actions they take. This can help you identify what's working and what needs improvement on your website.
Monitoring your Google My Business Listing
Another way to measure your local SEO results is to monitor your Google My Business listing. This is the profile that shows up when people search for your business or related keywords on Google Maps or in the local pack. You can use the Google My Business dashboard to see how many views clicks and calls your listing gets as well as how many reviews and photos you have. You can also see how your listing compares to other businesses in your category and area. This can help you optimize your listing and improve your visibility and reputation.
Analyzing Your Local Search Rankings
Finally, you need to analyze how well you rank for the keywords that matter to your local audience. You can use tools like Moz Local or BrightLocal to track your rankings for different keywords across different locations and devices. You can also see how you stack up against your competitors and what factors influence your rankings. This can help you fine-tune your keyword strategy and content creation to boost your organic traffic and conversions.
Conclusion
In today's digital age businesses recognize the crucial role of search engine optimization (SEO) in driving profits and gaining a competitive edge. As evident from the search trends the query How local SEO increases profits reveals a growing interest among individuals and organizations in leveraging local SEO strategies to boost their bottom line. Local SEO not only enhances online visibility but also targets potential customers in specific geographic areas leading to increased foot traffic higher conversion rates and ultimately greater profits.
Optimizing their online presence for local searches and engaging with local community businesses can tap into the immense potential of local SEO and maximize their profitability in an increasingly competitive market. Embracing the power of local SEO is no longer an option but a necessity for businesses aiming to thrive in the digital realm.